At current ETH prices of $2,140, Ethereum's market capitalization is estimated at around $246 billion
Meanwhile, the market cap of the content platform Netflix Inc. is valued at $245 billion. Software legend Adobe, known for its Photoshop and Premiere software, is valued at $240B. While Coca-Cola, the multi-national beverage company has a market capitalization of $229B.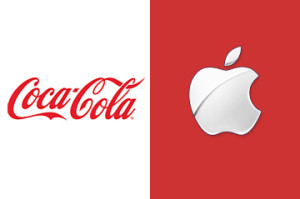 The world's most valued company is Apple with $2.23 trillion in market capitalization followed by Microsoft ($1,93T in market cap). Right now, Bitcoin's total market capitalization as of this writing is $1.1 Trillion.
Ethereum is rivaling major countries' GDPs, in terms of market capitalization
Ethereum's (ETH) market cap is also higher than the gross domestic product (GDP) of some major countries. Namely, according to the IMF World Economic Outlook database,
Portugal's estimated GDP for 2021 is $257 billion. At the same time, Ethereum's capitalization is higher than the GDP of Peru ($225 billion) and is twice as valuable as the GDP of Slovakia ($117 billion).
Major challenges remain
Issues such as scalability and transaction fees must be addressed before Ethereum gains wider acceptance and market dominance. Additionally, regulatory hurdles remain, including central and national banks in some countries outright banning cryptocurrency transactions.
Cryptocurrencies remain largely unregulated, which has deterred many potential investors. The Securities and Exchange Commission has so far rejected exemptive relief for any attempt to roll out a Bitcoin ETF, arguing that there is not enough protection against fraud and market manipulation in the cryptocurrency market.
Meanwhile, Canadians on their part access to cryptocurrency exposure on the traditional stock market. They can find this exposure through Purpose Bitcoin ETF (BTCC.B), or 3iQ's Ether Fund (QETH.U), which is denominated in US dollars. Meanwhile, Ether Capital offers a different investment vehicle, offering ETH, MakerDao, and Wyre exposure.